Christmas exhibition with Anglian Potters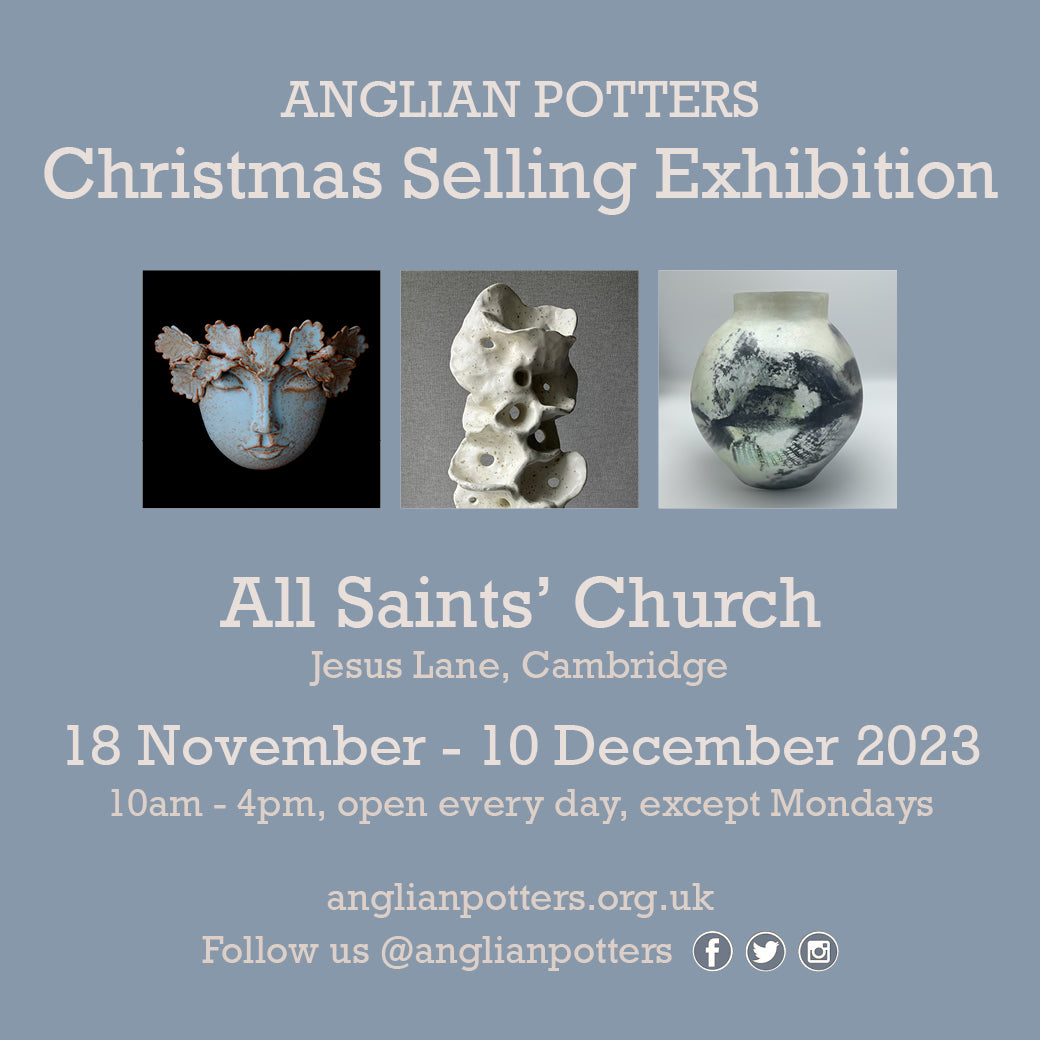 Having recently become members of Anglian Potters, a thriving organisation for ceramicists and potters, it is exciting to join their Christmas Exhibition with 65 other members showing a huge and wonderful range of artwork from sculpture and pottery to smaller pieces including jewellery – perfect for seasonal presents or your own use. Hand-made decorations will be for sale from the Charity Christmas Tree and Anglian Potters is celebrating 40 years so there will also be a special display of ceramics by their 1983 founders. 
The exhibition in Cambridge runs for three weeks from Sat 18th Nov - Sun 10th Dec 2023. Entry is free and open every day from 10 am – 4 pm except Mondays. 
Come and visit all of us, there will be so much to see and why not take the opportunity to visit the historic university city of Cambridge, see you there!
https://www.anglianpotters.org.uk/
The essential info:
Anglian Potters Christmas Exhibition
All Saints' Church
Jesus Lane
Cambridge 
CB5 8BP, UK
18 Nov – 10 Dec 2023
10 am – 4 pm except Mondays
Free entry