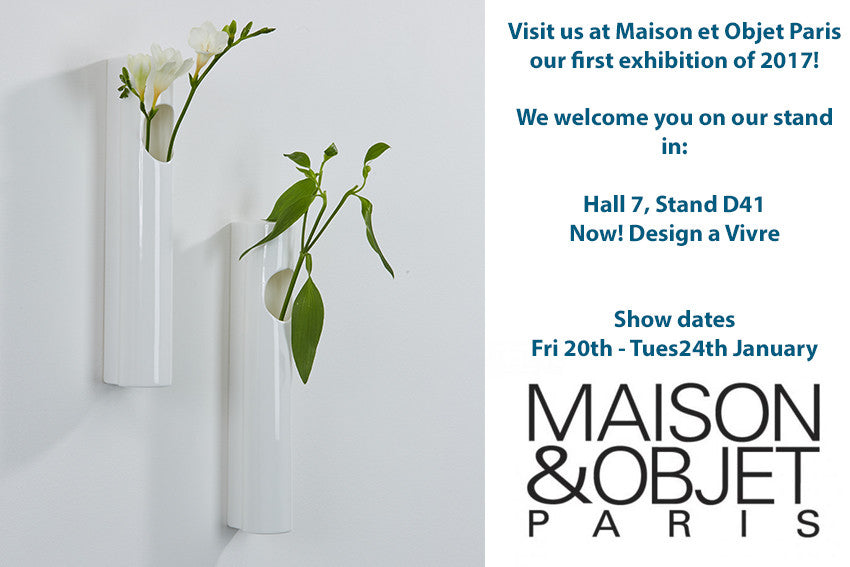 It is the beginning of 2017 and we wish you an exciting and bright year ahead. January is already marching forward and we are in the middle of busy preparations for our first exhibition of the year in Paris.
We are greatly looking forward to presenting our collection and ideas at Maison et Objet, one of the definitive shows for decoration, design, products and inspiration.
We are located in Now! Design à Vivre, Hall 7, stand D41 and would warmly welcome you to join us.
Included in the collection is our first international product launch of the year, the Hover Vase for the wall.
Made in bone china, the vase offers a delicate looking and elegant receptacle for displaying beautiful cut flowers and buds. They are ideal for adorning walls with green flourishes from the natural world and here is a sneak preview of the vessel itself...we hope you like it.